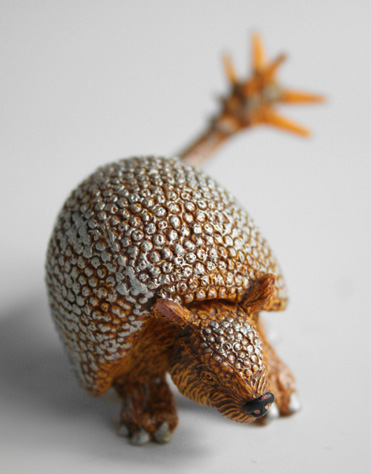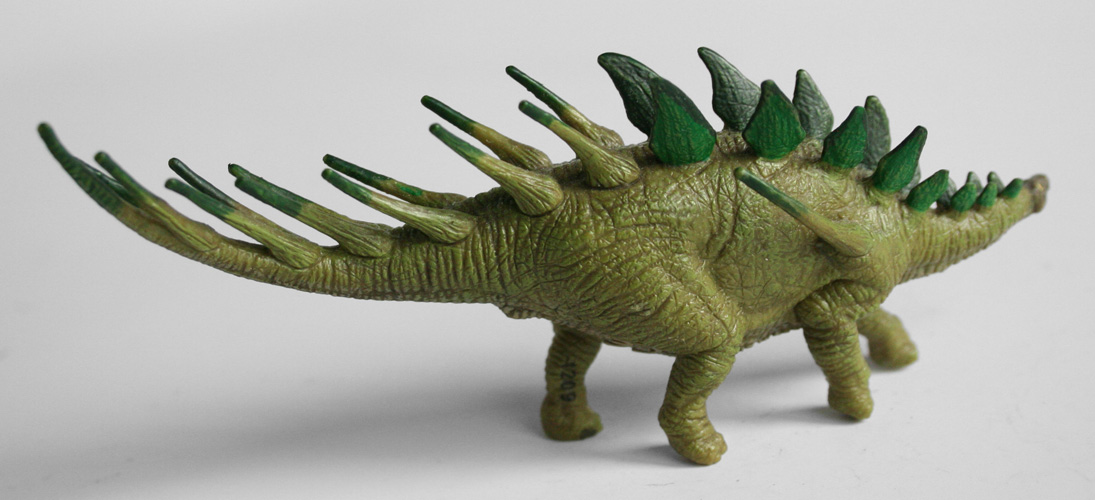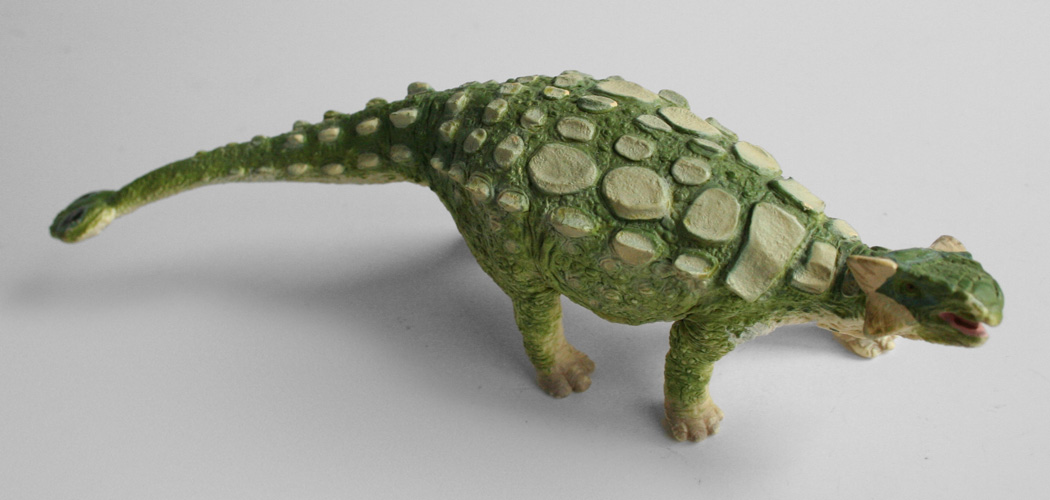 I then placed them with my hands in front of my ipad camera, turned on the Photobooth app, turned on mirror mode, and moved the dinosaurs around until I got an interesting picture. Frequently my fingers or face got into the picture, but that was ok since I was just using these as a basis for a painting.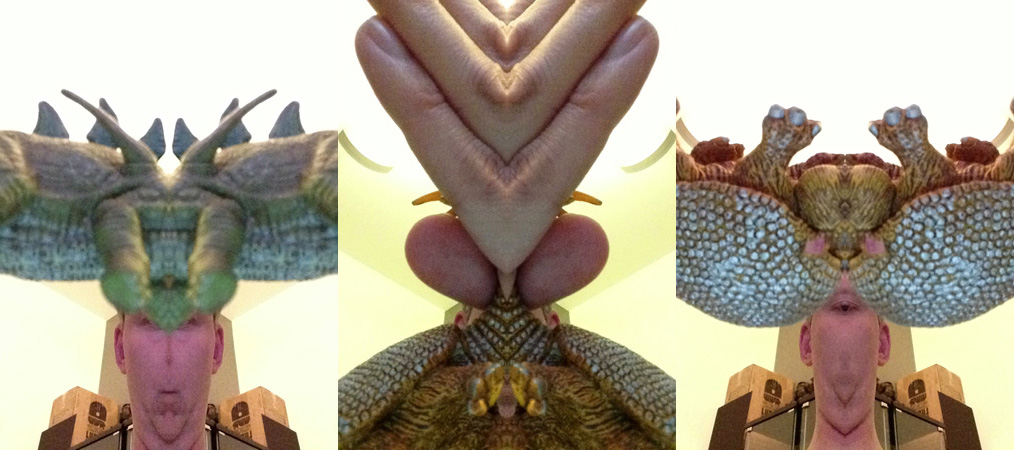 The beauty is that the mirror function makes whatever you're photographing kinda look like a face, since our brains are hard wired to expect symmetry in faces.
Now I brought the photos into photoshop and painted on top to create my alien faces...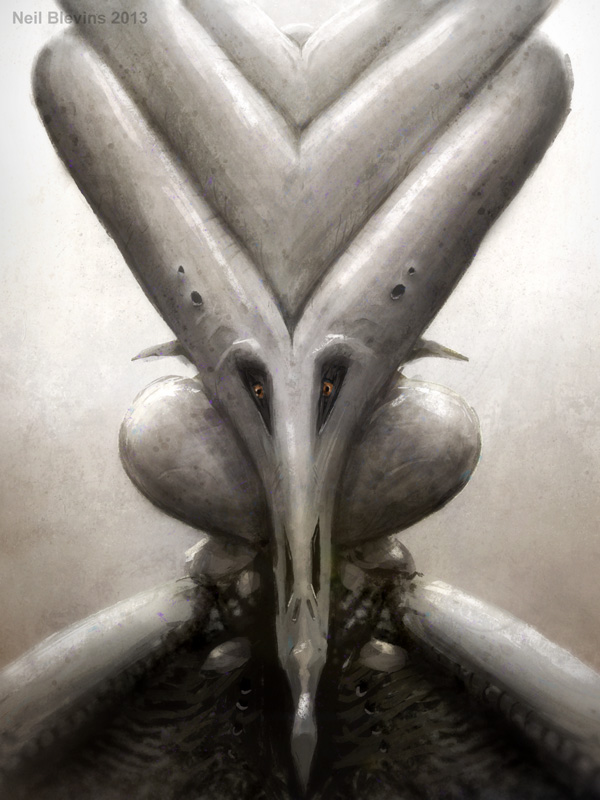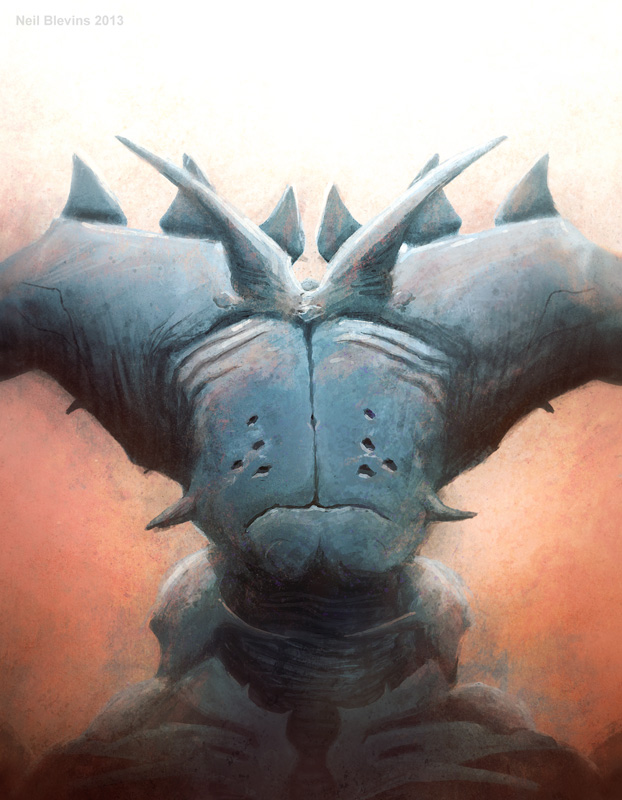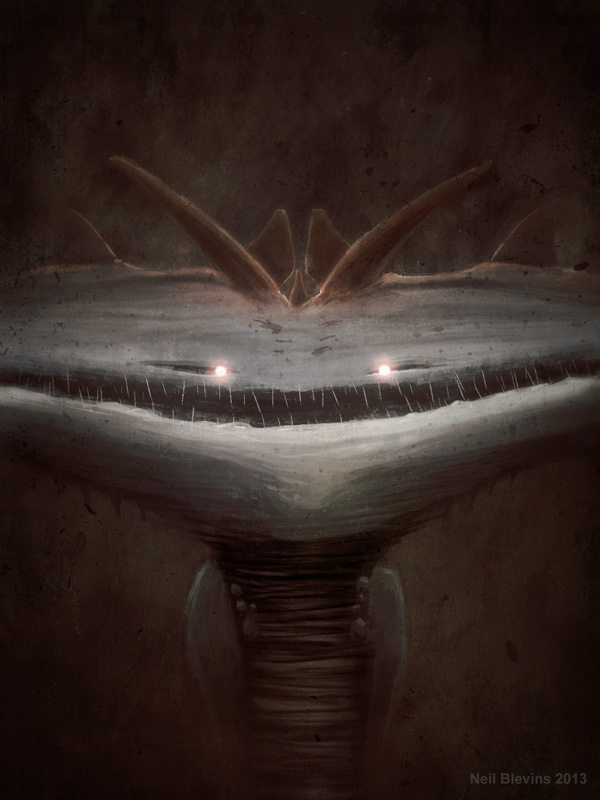 Some step by steps...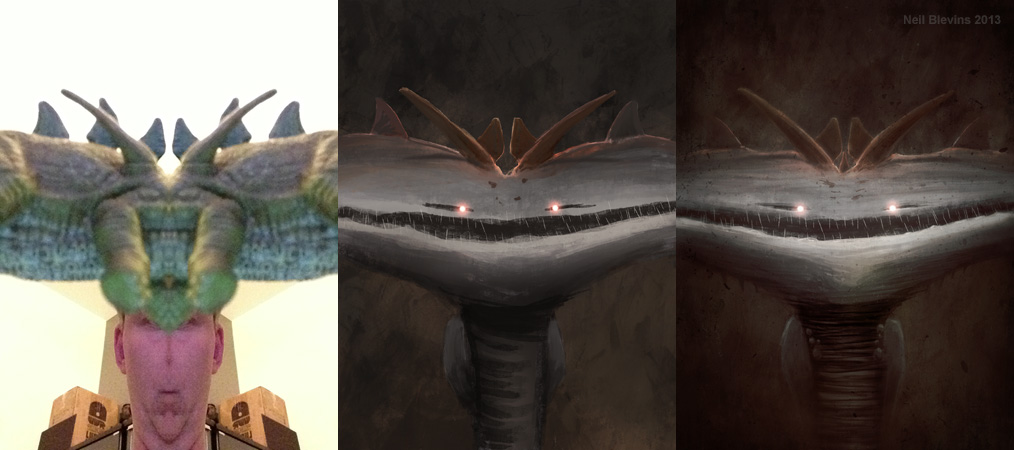 And I thought it was neat how you could take the same picture and go in two very different directions with it.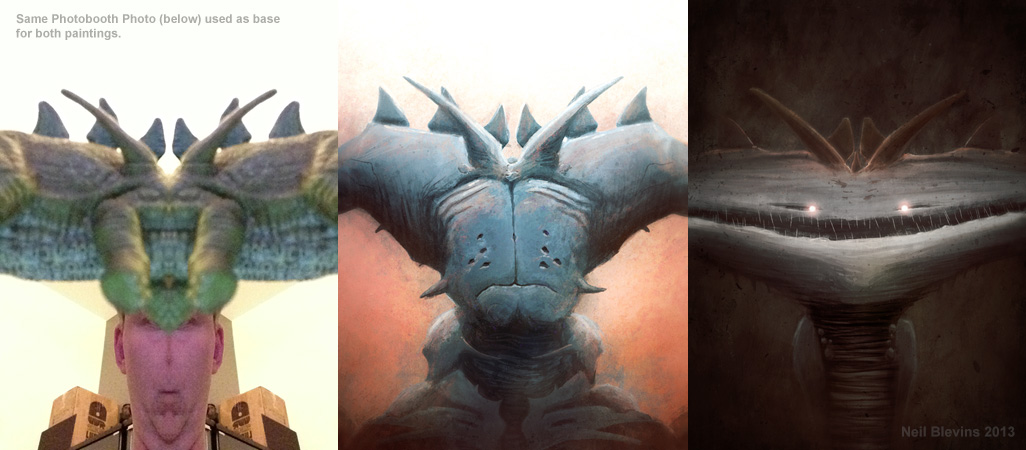 Two things I really loved about this technique:
The experimenting portion taking the photos allowed me to get some really interesting shapes that I probably wouldn't have come up with on my own. Instead of spending my energy coming up with new shapes, I sorta become the editor of shapes I find.

I also loved that the photo really helped me get going. You may have heard of or experienced blank canvas syndrome, which means you see a blank canvas in front of you and so you have trouble starting your painting because you're scared that you have to fill up all that blank. By having something there to start with, whether it's a simple color, a gradient, some paint mushed around, or in this case a photo, I found it really got me going into the painting process, even if the final painting itself contains none of the pixels of the original photo (in my case, I'd say I kept maybe 10-20% of the original pixels from the original photo). No more fear of blank canvases!

Hope you find this technique interesting, and if you have access to photobooth, give it a try!